Best Buddies club welcomes new members and new traditions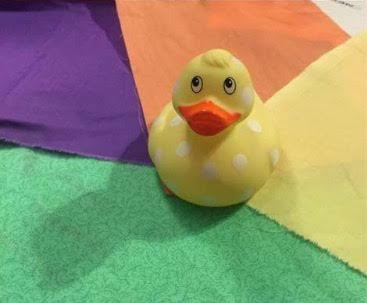 Holly Hardiman, Editor
February 16, 2017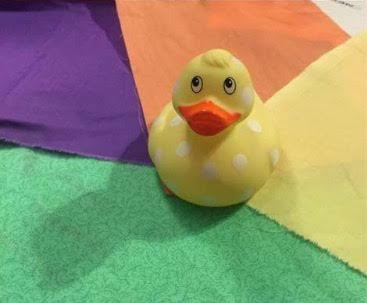 The Best Buddies club is one of the more popular clubs on campus and this year they've welcomed an especially unique new member to their spirited ranks: a rubber duck named Buddy.
"He wears an amazing Best Buddies cape that Ms. Hamavid made," said co-president Liz Kaye. "Anyone can take Buddy as a companion for wherever you go that week and then post pictures of the adventure in the Best Buddies group on Facebook."
Best Buddies is known to be an enthusiastic group, and this fun new tradition is only one of the many experiences they are enjoying together this year.
The club loves to celebrate holidays in unique ways. For the club's traditional Yankee swap, alumni of the club are invited back and gifts are exchanged.
"We do fun activities every activity block, whether it is smashing pumpkins or attempting to become a human Christmas tree, [it's] really fun and funny," said Kaye.
Other events this year have included participating in the Milton Best Buddies 5k, pizza, cookie decorating, and crafts. Club advisor Aviva Hamavid added that once there is enough snow, the club plans on going out on a sledding trip.
What sets this club apart is not their busy agenda, but rather their willingness to have fun no matter what the circumstances may bring.
"By the time we went [apple picking] this year there were no more apples left, so we ended up riding hayrides and eating caramel apples and apple cider doughnuts and still had a ball," said club activity coordinator Kaitlin Henry.
According to co-president Sophie Fennell, one of Best Buddies' goals is to find ways to relax and have fun hanging out with each other. Kaye said that she hopes to expand the club to as many people as possible for an even more fun environment.
"Everyone comes to have a good time and to foster an environment of inclusion, by talking to everyone, from all different grades and social groups," said Kaye.
Both senior Kaye and junior Fennell have been members of the club since they were freshmen. Kaye was drawn to the energy of the club and its inclusivity.
"No matter how often you can or cannot come, you are welcomed with smiles that make you immediately feel at home," said Kaye.
Henry joined the club in the middle of her sophomore year after a friend convinced her to join.
"The club is great because of the amazing people you meet, and of course, our buddy, Kyle, who is such a goofball and a sweetheart and it honestly brightens your day to see him," said Henry.
All of the members of Best Buddies bring something special to the club and share a fantastic attitude, according to Hamavid, that can hopefully be transferred to the entire school.
"It's the acceptance and push to include everyone that we think is so vital about Best Buddies, and we think that students who make an effort to come to Best Buddies and be involved in it are students who generally bring that attitude with them daily to WHS," said Hamavid.