Yegros uses art to brighten people's days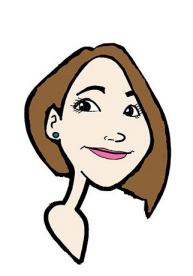 Lauren Moran, Editor
February 16, 2017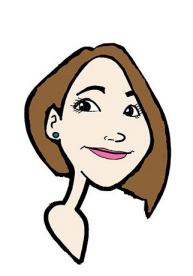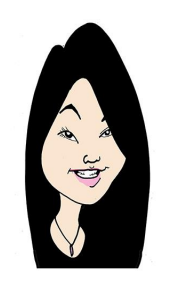 Which students do you think these are? Find the
answers at the bottom of the page.
ILLUSTRATION/Yegros
   Spanish teacher Alejandro Yegros began teaching himself to draw when he was a kid. These days, what started out as a way to combat boredom, has led Yegros to be an accomplished caricature drawer.
  Yegros said he did not have a vision for the kind of work he wanted to do, he just wanted to draw. As he grew up, his boredom-busting doodles evolved into a true passion for drawing.
  "I was a little kid [and] I don't think I really had a philosophy about it. I was bored like a lot of little kids. Then I started drawing, and I liked it," Yegros said.
  He said he only took a few art and drawing classes in his entire life. His first class was when he was young and the other two classes came as an adult later in life.
  Prior to drawing caricatures, Yegros drew political cartoons that he would sell to newspapers and magazines.
  "I used to do cartoons instead of caricatures, little cartoon jokes like the ones you see in magazines. I would sell them to magazines. I did that for a long time," Yegros said.
  Social media today, such as Facebook and the internet play a huge role in his drawings. Facebook has really helped him reach out and act as a platform for others to contact him about his drawing. Yegros also uses Youtube videos to mimic caricature drawings to expand his talent.
 Today, art is Yegros' favorite pastime. He said making art in his free time has always been important to him. He draws in festivals, for birthday parties, and even at people's personal requests.
  According to Yegros, drawing caricatures makes people happy, which has proved rewarding for years.
  Yegros recounted a woman who approached him to draw and the effect he was able to have on her.
 "I had a lady five years ago and I was working in a rough town and she looked like she'd had a rough day. She gave me five dollars. I remember that because a lot of caricatures make fun of the person that they're drawing but they're supposed to be fun."
  Yegros said he noticed the woman as she got off the bus because she looked so down. He smiled his signature half smile as he recalled how he was able to turn her mood around.
  "This person is sitting down here and they don't want me to embarrass them so I think if someone has a rough day, it's nice to bring them a smile…have the person enjoy it and brighten their day."
 Yegros' passion for drawing stays with him throughout the work day. If you're lucky, you might catch him sketching a student or staff member in the cafeteria.
  He is also quick to encourage his students and their peers to take advantage of the art classes Weston offers.  
 "I didn't have art classes growing up and I wish my school would have," he said. "I would have loved to have that. I wish kids would take advantage of that. We have a great art department here and students should take advantage of that."
Answers: Mimi Huckins (left) and Sara Kawai (right)