Spanish literature class takes their learning to the streets of New York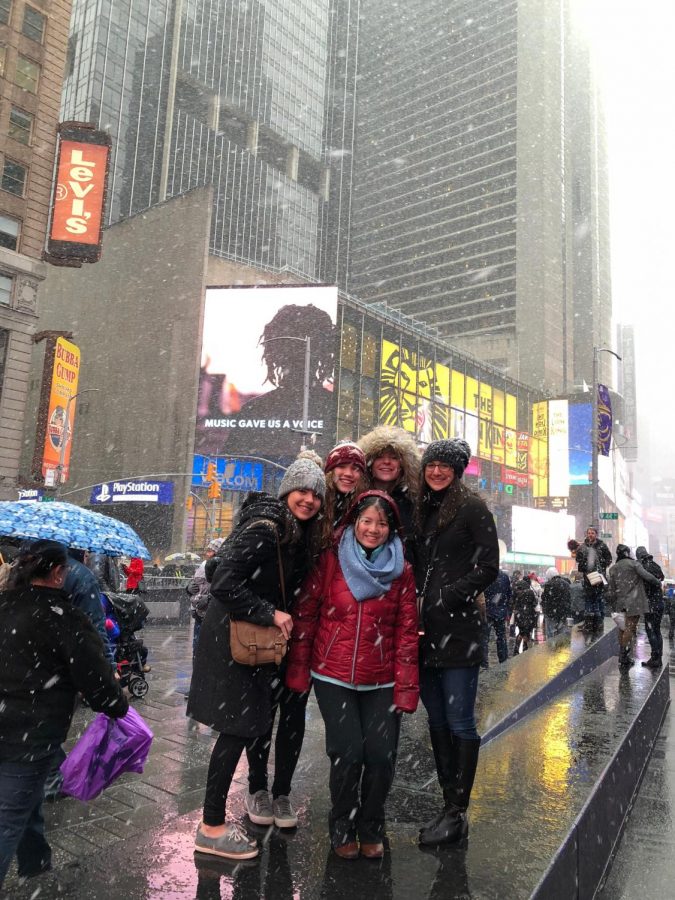 Danielle Feinstein, Feature Editor
January 2, 2018
Learning a second language can be an interactive experience that combines many different learning aspects. WHS's Spanish literature class visited New York City to gain firsthand experience about spanish language and culture.
After spending months reading Spanish books and plays, the class had a chance to see a performance of "Blind Spot," a play about an undocumented immigrant seeking his version of the American dream. The students had been studying the play in class prior to the trip.
"Being able to see one of the plays we are reading in class in action, allowed us to not only just read and interpret but see it as well, which let us learn Spanish in a new way," said senior Courtney Burrow.
The play embodied the theme of "el otro" or "the other" that the students have been studying in Spanish literature. Both their studies in school and the play examined outsiders and the ways they try to become part of their communities.
The students learned more about Spanish culture through a Flamenco dance class, a traditional Spanish dance that the students had the chance to practice and learn
"It was really exciting to learn traditional spanish dance." said senior Hannah LeBaron.
Interactive language learning is not limited to field trips, all WHS students will have the opportunity to learn about different cultures later this year, during WHS foreign language week.