An investigation into Senioritis in the class of 2018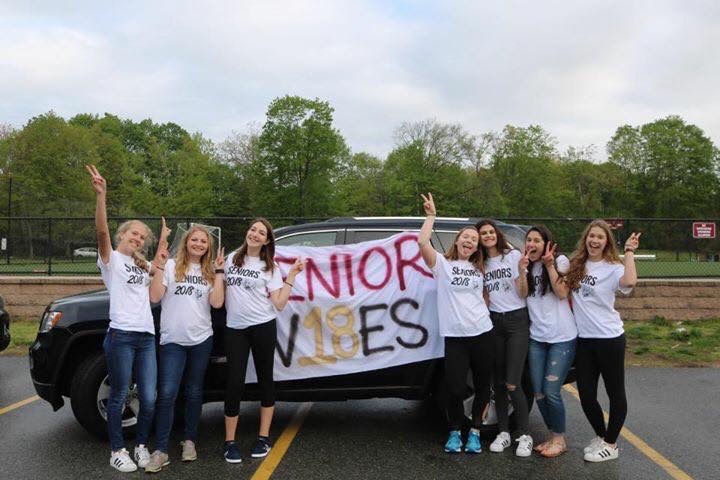 Casey Friedman, Staff Writer
May 25, 2018
If you know a second semester senior at WHS, you have probably heard them complaining of the widespread epidemic, "Senioritis." This condition remains somewhat of a mystery and the driving forces behind it are widely disputed. However, with some investigation, it appeared that in the class of 2018 the symptoms of Senioritis all seemed to be the same.
Seniors all around are starting to feel the effects of this second semester state. Although some, like senior Kathryn Augustine, have yet to feel it in full.
"I don't know if it has entirely hit me yet because I still put in similar effort, but I will definitely say that I do not get quite as concerned when I get a bad grade," Augustine said.
Despite the end of the year planning and excitement, most seniors have quite a bit of learning, projects and testing left to do. This conflict can often lead to a lack of motivation encompassing Senioritis.
Senior advisor and math department head Jim McLaughlin believes that Senioritis can be directly traced to this relief of college and ending the long and difficult application process.
"I think a lot of pressure is focused on that college process and once that process wraps up, students will take a few steps back and sometimes a slump in performance results," McLaughlin said.
Proving McLaughlin's statement to be true, senior Mack Rodgers did feel relieved to have completed his college application process.
"It just felt like a big sigh, like you've taken off a weighted vest and you don't have to haul it around anymore, something you don't have to worry about," Rodgers said.
Similarly WHS guidance counselor MaryAnn Shea does agree that this "slump" or "distraction" could be based on academics. She felt the tedious college application process could also be the root of the problem.
"Students begin to look forward and are distracted from their studies [and] they are tired, because it's been a long, difficult year," Shea explained.
However, Rodgers feels that Senioritis may not only have to do with work and pressure, but also with the excitement and fun of the last few days of high school.
"Senioritis, it's a double edged sword, it's hard because you still need to work hard and keep your grades up to a degree, but senioritis does allow you to joke around have some fun with friends," Rodgers explained.
Shea feels similarly that it is also exciting to be leaving behind a chapter in your life, the last twelve years of schooling, and the last eighteen years of living at home for these students.
"The hardest part of being a senior is managing that feeling that your almost out of the door and your focus is on your next step in life, [while] also having that bittersweet feeling of saying goodbye," Shea added.
Augustine also believes that saying goodbye to high school has been on her mind, especially during second semester.
"I am beginning to realize how much I am going to miss certain parts of Weston and the people here," Augustine said.
In terms of solving this issue, there does not seem to be an easy or clear cut answer to follow and many students with Senioritis believe they are off the hook with work, but this is actually not the case.
"I think if it's taken too far, students' grades could get much worse and that could affect college admissions. It's going to be a hard problem to solve," Mclaughlin added.
Senioritis will only get harder and harder to deal with as the year draws nearer to a close. Seniors grow increasingly excited as various internships, summer opportunities and final college decisions are approaching.
To give advice to any seniors currently struggling with Senioritis, Shea warns about the potential dangers of not keeping their eyes on the graduating prize.
"Seniors need to think about the way that they leave here and they need to keep committed to what they have been all these years, because if they fail English and Math they're not going to graduate," Shea said.