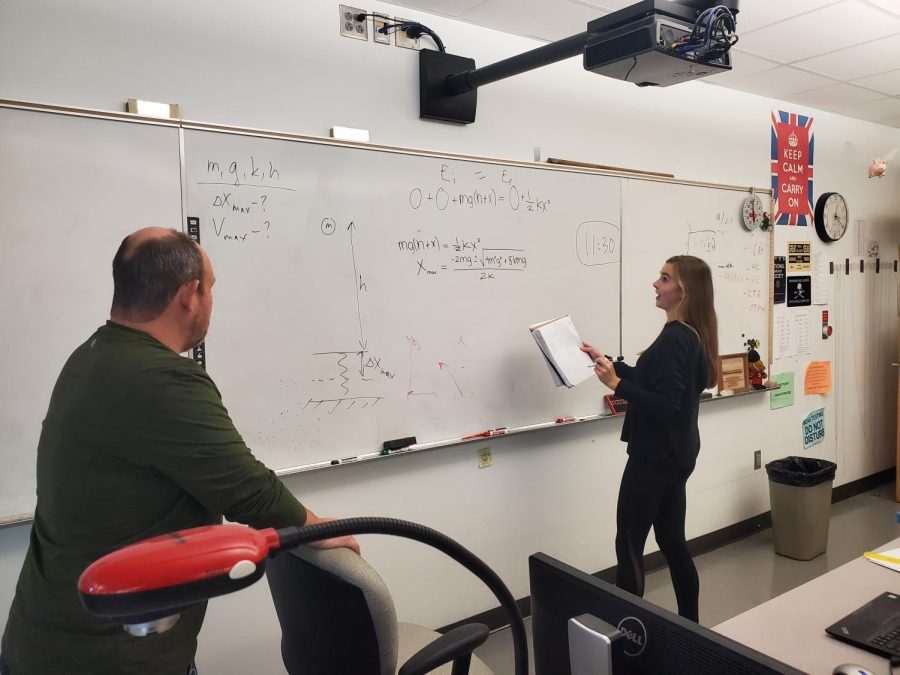 AP courses continue to attract student interest
November 27, 2019
As WHS students advance in their academic careers, more options are available for specialized courses. Many students choose to engage in Advanced Placement classes, some taking anywhere from one to six at a time. 
"I like that in AP classes, every student there is trying to study and they genuinely want to learn the material," senior Kevin Ma commented. "You learn more than normal classes and it's a good step to be familiar with the college level coursework you will be taking in the future."
Other students sometimes find pressure externally, from parents or even their classmates. 
"I mainly do them to keep up with my peers, as it has become standard for a student to take on a heavy course load at Weston," junior Nora A-Rahim said. 
Regardless of student motivation for choosing AP courses, the importance of hard work in these classes is emphasized and understood by students and teachers.
"A typical successful student in AP Physics is just somebody who embraces intellectual challenges, who basically thinks of a hard problem as an obstacle to overcome, not as something to be feared," science teacher Boris Korsunsky said. "Basically, somebody who knows that it will not be easy and does not mind that, and I think that the culture over the years has been such that students self select themselves well."
Some students choose to take these classes simply for enjoyment, but many are pushed by their college aspirations and parents. 
"I take APs both for college and for my parents," junior Lily Heslam said. "I like the challenge, but sometimes not all of the workload. I do feel like I'm learning a lot more and getting a more rigorous class out of it,"
Aside from the pressure to take APs and the heavy workload, time constraints can often create pressure within an AP course.
"Because Weston has a shortened schedule, every AP class has felt really pushed towards the [tests] and we don't have enough time to review in class," Ma stated.
This shortened schedule has not only affected course work and speed for students, but also teachers who have to make many tough decisions about their shortened courses.
"With the change in the schedule, even teachers who aren't teaching APs have said that some of their very favorite most meaningful lessons are the ones that they've had to lose," history teacher Katherine Tucker, who teaches AP Psychology, said.  
"Every year I learn more and I adapt more and add new things, but I would love to have a little more time," Tucker added.
The pressure to learn a course through the lens of a test can also drain a course of deeper learning and fun.
 "I dislike the fact that our learning is solely geared towards excelling on a test. It puts a pressure to learn for a test, rather than learning because it's enjoyable," A-Rahim added. 
While students have mixed emotions about these courses and why they take them, many would still recommend them.
"I would recommend students take an AP course if they feel like they can handle the rigor and they want to learn more about one specific subject," Ma said.