Student Government Officials work to make improvements for the class of 2023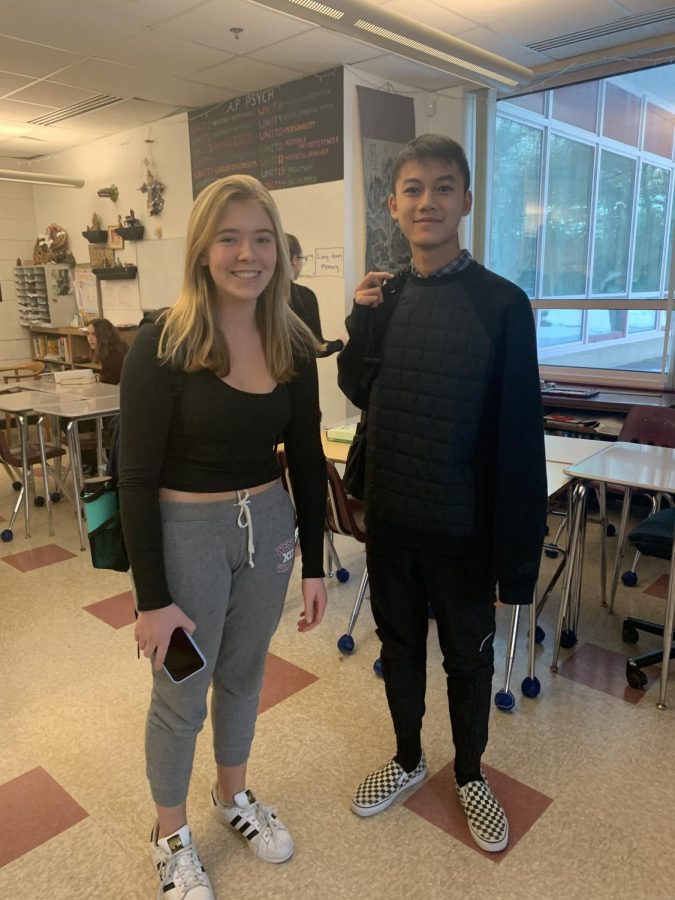 Ava Dreyer, Staff writer
December 6, 2019
On October 26, the class of 2023 voted for their student government representatives for the 2019-2020 academic year. Freshman Theo Luu was elected for president, Grace Kirk was voted vice president, Haven Trodden was voted secretary, Matthew Korbin was elected treasurer, and Coco Kouyoumjian was elected student council representative. 
"I was really surprised and excited when I found out I got elected because I couldn't wait to start making improvements to our grade," Kirk said in reaction to the election results. 
The election this year was different than past years, due to the fact that there is no student activities director this year. 
"I wasn't ever as involved as I was this year," faculty advisor Thea Ruggiano said. "Nobody was doing it because there was no activities director. It took a lot of work. But overall, it wasn't hard."
Despite this setback, the student government members have already begun their work on events and fundraising for their class.
"We just did the class breakfast, but Special Olympics is coming up and I think we are working with the seniors at our next meeting and they are going to teach us how it goes. We are also trying to start a Google Classroom [page] for our grade," Trodden stated.  
This year, the freshman class is running the Special Olympics event that takes place on February 2. This event was previously managed by the senior student government members for the past four years. 
"We had a meeting regarding Special Olympics, so this is our community service project [that] we will do for the next four years. One freshman class takes it on for four years," Ruggiano said. "It's a huge deal and we will need a lot of volunteers." 
Along with these events, student government is also working to make clothes and merchandise for the class. 
  "We're trying to find wholesale vendors for class merchandise so we can reach our quota for the end of the year," Kouyoumjian said. 
While there are the standard fundraisers that are done every year, the student government members are working together to come up with new ideas for events. 
"We want the officers to put their heads together and think of some new creative ideas we can do," Ruggiano said.