WHS teachers adapt to school from home
Grace Kirk and Ava Dreyer, Staff Writers
June 16, 2020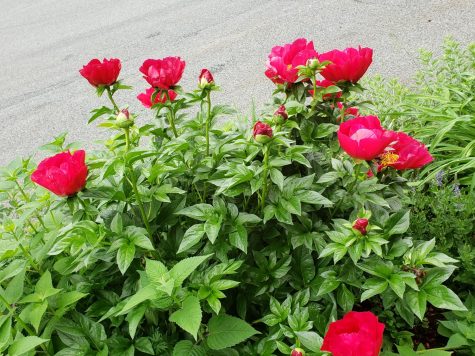 With Weston School From Home slowly coming to an end, teachers' lives have also been changed since the start of the pandemic. Many teachers have had to change their teaching plans and work to make their lessons accessible online.
"The district started off with everything being asynchronous and there had to be instructions so that students could do [their assignments] without their teachers walking them through it," math teacher Andrea Gettys said.
As learning has changed drastically in the past months, teachers have dealt with success and defeat while using these new tools. 
"I've really struggled to make group class Zoom meetings work and I don't really think I succeeded in that. I still need to learn and overcome the resistance to students showing their faces," physics teacher Gita Foster said. "I get why [students] don't want to show [their] faces all the time, but I find it difficult to teach when I don't see faces."
Although their schedules remain busy, teachers have been using other activities to stay mentally and physically healthy through the quarantine.
"One thing I have done for stress management is a lot of gardening. I worked at a garden center in high school and college and have always been a gardener, but [I] really ramped it up a bit this year and tried to get outside and work in the yard for an hour or so every day. As my own pandemic project, I am making a YouTube video on the last day of every month showing how my garden is growing," History department head Kerry Dunne said.
Other teachers have used the times when they're not working to do other activities.
"I'm afraid I've been too busy to pick up any new skills, though I have gotten pretty good at sewing face masks in my spare time. I'm cooking a lot more meals, so I'm trying a lot of new recipes," English department head Kate Lemons said.
Although these times have been hard, teachers have still found ways to stay positive with their personal lives despite social distancing. 
"I'm the kind of person who does better exercising in the morning. I couldn't do that during regular school, but with School From Home I can, which has been good," Foster stated. "I've been cooking a little bit more and have tried a couple of new recipes."
Teachers who coach sports teams have been connecting through virtual chats and Zooms to stay united.
"We have been running optional dryland workouts for the swim team three days a week.  Ms. McCarty has been developing and leading the workouts. I did a few and was sore for the next few days! We also had a team viewing of the season slideshow on Zoom," head swim coach and math department head Jim McLaughlin said.
With the hard times occurring in our country, teachers are hoping for students to remain positive and strong. 
"I think his country is facing very difficult times with both COVID-19 and the difficult civil rights problems that we have witnessed recently," Gettys stated. "I think it has been hard for all of us. I hope that we find a way through these difficult times that will allow us to emerge stronger and more thoughtful, inclusive, kind, and kinder to our planet."