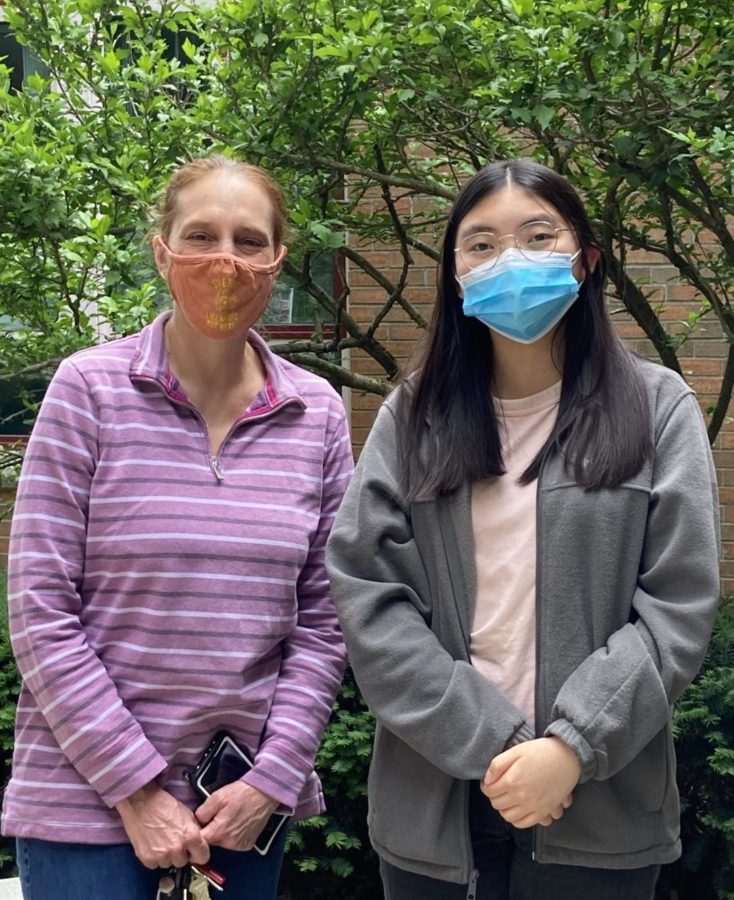 Kate Lemons
Senior Neil Malur and junior Anna Lian were two of the 26 students from the Northeast Region of the American Chemical Society to advance to the national level of the US Chemistry Olympiad back in April. The maximum number of candidates that can qualify per school is two, so Weston attained the highest possible honor by being able to send both Malur and Lian
Advancing to national Chemistry Olympiad requires success moving through various competitions or "levels." Students start by taking the local section exam. Students whose results exceed the cutoff score proceed to taking the National Exam Part 1, followed by the National Exam Part 2. Each level involves a timed exam that becomes progressively more difficult as students advance.  
"All of the exams are timed, so I had to work as fast as possible. The next thing I knew, time was up, and all I could do was wait for the results to see if I advanced," junior Anna Lian said. 
Malur and Lian used past olympiad exams and the school's AP Chemistry curriculum to prepare for the event.   
"The Olympiad exam itself is very transparent in terms of releasing all of their past exams and even some answer explanations. Preparation was fairly straightforward in that I knew what content would be on the exam, as well as the fact that our school's AP Chemistry curriculum covers a lot of it as well," Lian said. 
Since Covid forced the competition exams to be completed at home over Zoom and removed the lab practicum section, Malur and Lian had to adjust to the changes. 
"The USNCO is known to be a difficult exam. At most five students per school can take the tryout for the region. Usually, you would have to be in 2nd year (AP) Chemistry to make it even to the regional tryout. In Anna's and Neil's case, they did extremely well at the regional level and that is how they made it to nationals," science teacher Leah Gordon said. 
Competing alongside some of the most skilled chemistry students in the country, the US Chemistry Olympiad can seem rather overwhelming and intimidating at times. 
"There were a lot of days when I wasn't sure if my effort would pay off, but ultimately because of the support of family, friends, teachers and classmates I was able to stick with it," Lian said. 
Not only did all the preparation play a big role in determining the final results of the Olympiad, it also helped the students gain a deeper knowledge of chemistry. 
"Although preparing for the Olympiad meant months of working hard in class, reading textbooks, and a lot of practicing old exams, to stay motivated I wanted to treat it as an effort to learn more chemistry for the long run rather than just do well in the Chemistry Olympiad as an end goal," Lian said. 
Being the youngest and first-ever female from Weston to qualify for this competition, Lian's outcome is particularly impressive as she placed in the top 150.
"Anna is a junior, so she will be competing again next year. I plan to work with her so that she will be even more competitive," Gordon said.