Students show their excitement for summer movies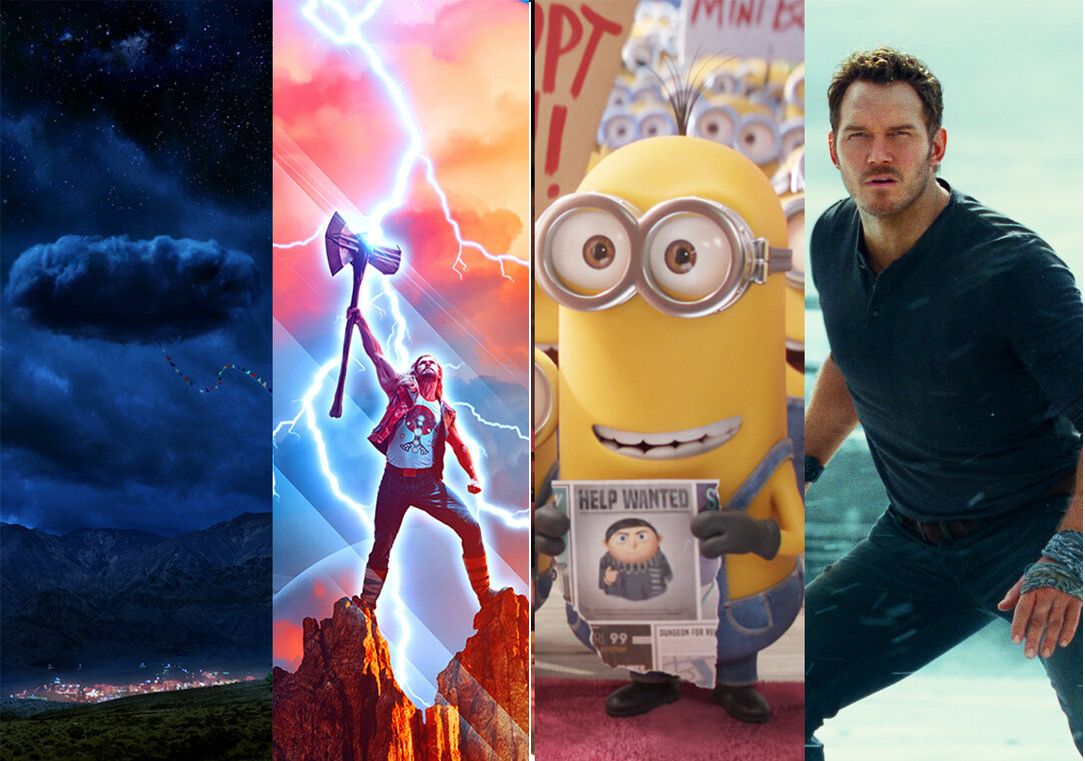 The 2022 summer movie season is about to begin, and many WHS students are excited about some of the major films coming out, all expected to draw large crowds back into movie theaters. Movies such as "Jurrassic World Dominion," "Nope," "Thor Love and Thunder," and "Minions: the Rise of Gru" are all coming to theaters soon. 
   Of the four oncoming movies serving as sequels, trilogies, and completely new releases of movies, "Jurassic" took the most interest to students, as 76 percent of students wanted to watch it. Meanwhile, 52 percent of students took interest in "Thor," and 44 percent took interest in "Nope" as one of their top choices. 
   Coming out first before all other new releases on June 10 is "Jurrassic World Dominion," a science fiction and action-packed movie. This latest film in the "Jurassic" series is intended to be the final movie of the famous franchise, which started back in 1993 as "Jurassic Park."
   The latest film stars Chris Pratt and Bryce Dallas Howard, who appeared in 2018's "Jurassic World: Fallen Kingdom," which ended when the dinosaurs brought from Isla Nublar escaped into the inhabited world. Now in the new "Jurassic" film, the future of mankind is under threat as humans must learn to coexist with dinosaurs. 
   Sophomore Evan Gilbert expressed his excitement for the movie through its actors.
   "All of Chris Pratt's movies are cool to me, especially the "Jurassic" movies. I am going to watch this," said Gilbert. 
   Another movie that WHS students plan to see is "Nope." Coming out on July 22, the movie comes from the makers of famous horror movies like "Us" and "Get Out." Jordan Peele, who has been the main film maker of "Get Out" and "Us," wrote and produced the horror and thriller movie. 
   In "Nope," Keke Palmer and Daniel Kaluuya play the role of two siblings, James and Jill Haywood, at a California horse ranch. There the two encounter a mysterious force that affects both human and animal behavior. 
   Senior Ryan Wims  has already watched some of Jordan Peele's movies. 
   "I already watched "Get Out" and "Us," and so far I have enjoyed watching them, so I am really excited to see this movie when it comes out," Wims said. 
   A third movie being released this summer that students expressed interest in is a Marvel film, which is part of the famous Avengers franchise."Thor: Love and Thunder" will be released on July 8, where Thor is searching for peace after "Avengers Endgame" and his previous solo movie "Thor Ragnarok." 
   In "Ragnarok," Thor's home, Asgard, is destroyed, while in "Endgame," Thor is nearly killed when fighting the universe's biggest villain, Thanos. Thor, played by Chris Hesmworth, looks to retire from being a superhero after his biggest fight in "Endgame." In "Thor," Thor is held up from achieving peace when an evil villain named "Gorr the god Butcher" looks to send the gods to extinction. Thor seeks help from Valkyrie, played by Tessa Thompson, to end this threat. 
   "I've always enjoyed watching the Marvel movies, and Thor's movies have been the best in my opinion," sophomore Omar Aboushala said. 
   Finally, coming out on July 10 is "Minions: the Rise of Gru." Continuing the "Despicable Me" franchise, this comedy animation takes place back when Gru was growing up in the 1970s. Gru, played by Steve Carell, wants to join a group of supervillains, but fails so he runs away with his minions. The movie shows Gru in his earlier stages of life as a villain, where he builds his first lair and commits his first crimes. 
   Some students show excitement for others that want to watch Minions.  
   "I would be happy to take my little sister to come see "Minions: the Rise of Gru" because I know that she Loves despicable me," Freshman Nolan Hua said. 
    Students at WHS have taken interest in these major movies coming out this summer, as they draw crowds back into the movie theater.  Movies of multiple genres and themes such as "Jurassic" from "Minions" appeal to a lot of different crowds. "I am very interested in all of these summer movies, and love watching movies with my friends in the summer," Sophomore Sloan Hinton said.